Please let classmates you are in
touch with know about your website. If you have any suggestions about content or design, contact Joyce

or Jackie

and we'll see if we can make it happen.
Listen to some music while on the HomePage
Aloha Classmates, Joyce asked me to send out a message in regards to our 45th reunion. I understand, rightfully so, that there may be concerns with having a reunion this year at all. When we postponed the Seattle reunion I indicated that I would plan a mini-reunion for Las Vegas in the fall. I posted two weeks ago the dates for the mini-reunion which would be 3-4 October, with dinner on the 3rd at the Californian Hotel and Casino. Food would be catered by the Aloha Specialties restaurant there at the hotel. The question is, how many of you plan to attend? Or, should we just cancel any plans for 2020 and possibly look at 2021? Mahalo, John

Which 1975 RadGrad has a birthday today?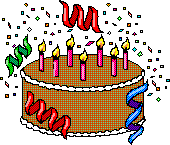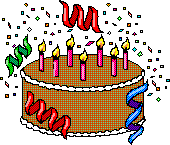 Here's an English to Hawaiian (or Hawaiian to English)
Dictionary and Translation tool
This site also provides information about
the history of the Hawaiian language

If you are a member of Radford's Class of 1975 and your name
is not on the "Classmate Profiles" page, contact Joyce or Jackie
(see above) and we'll get things straightened out
Number of Classmates who have visited our site: 48,875